SPC vinyl plank can also be easliy installed on stairs, and matching the stairs to the room will achieve a better overall design.
For Project in DUBAI AMER KALANTER VILLA, we have used SPC PLANK color code SCL010 for the whole room including stairs.
We also added stair nosing strips to protect the edges of stairs. The profile in the picture is rubber, and those strips are available in our warehourse. Those stair nosing strips have non-slip surface and will also protect you from slipping off a step.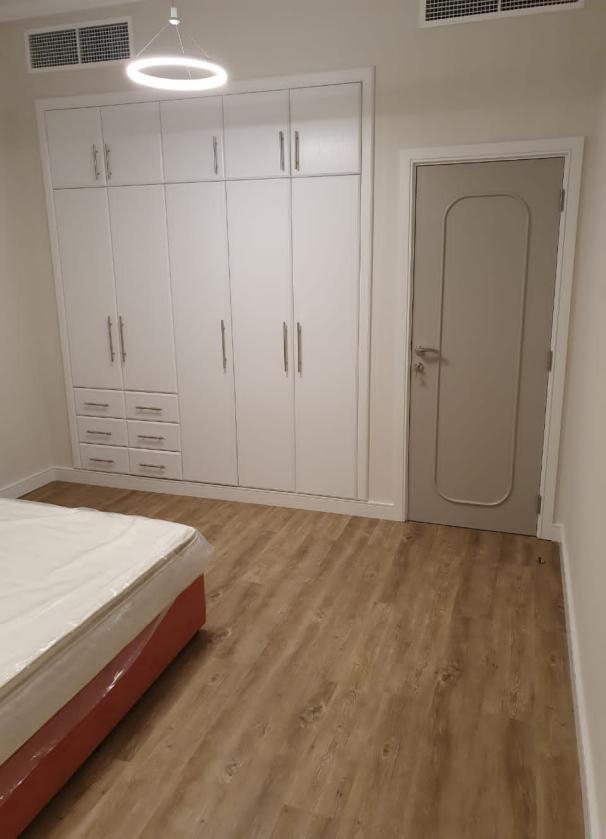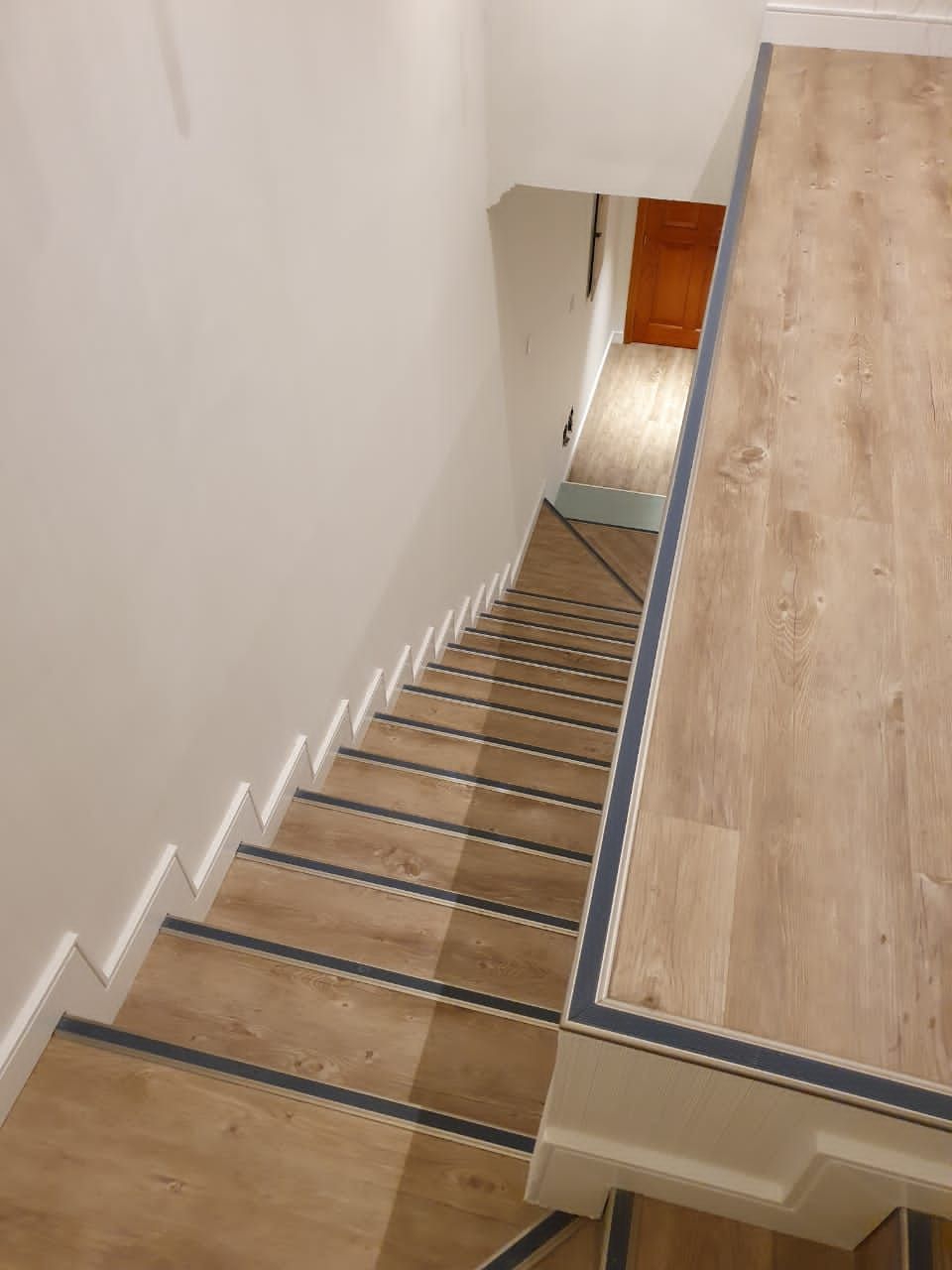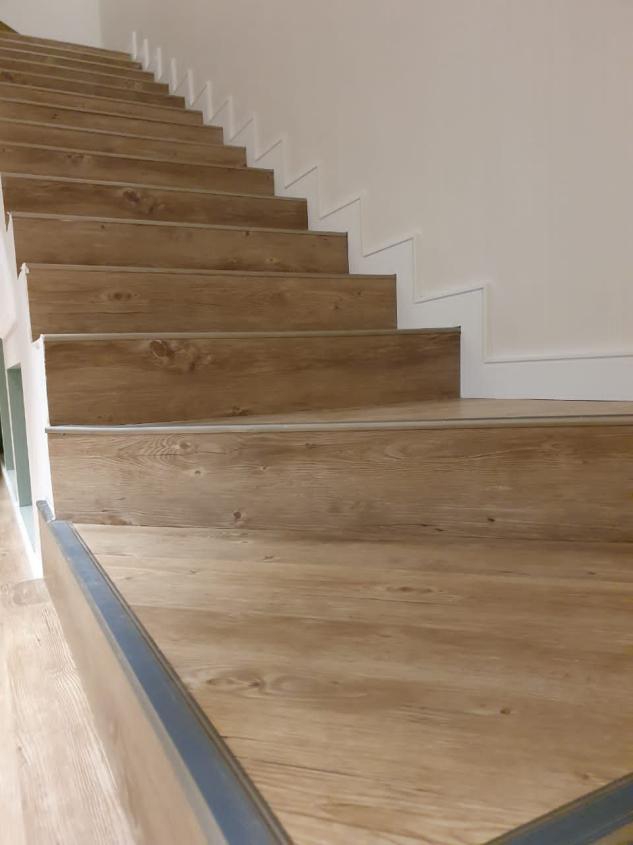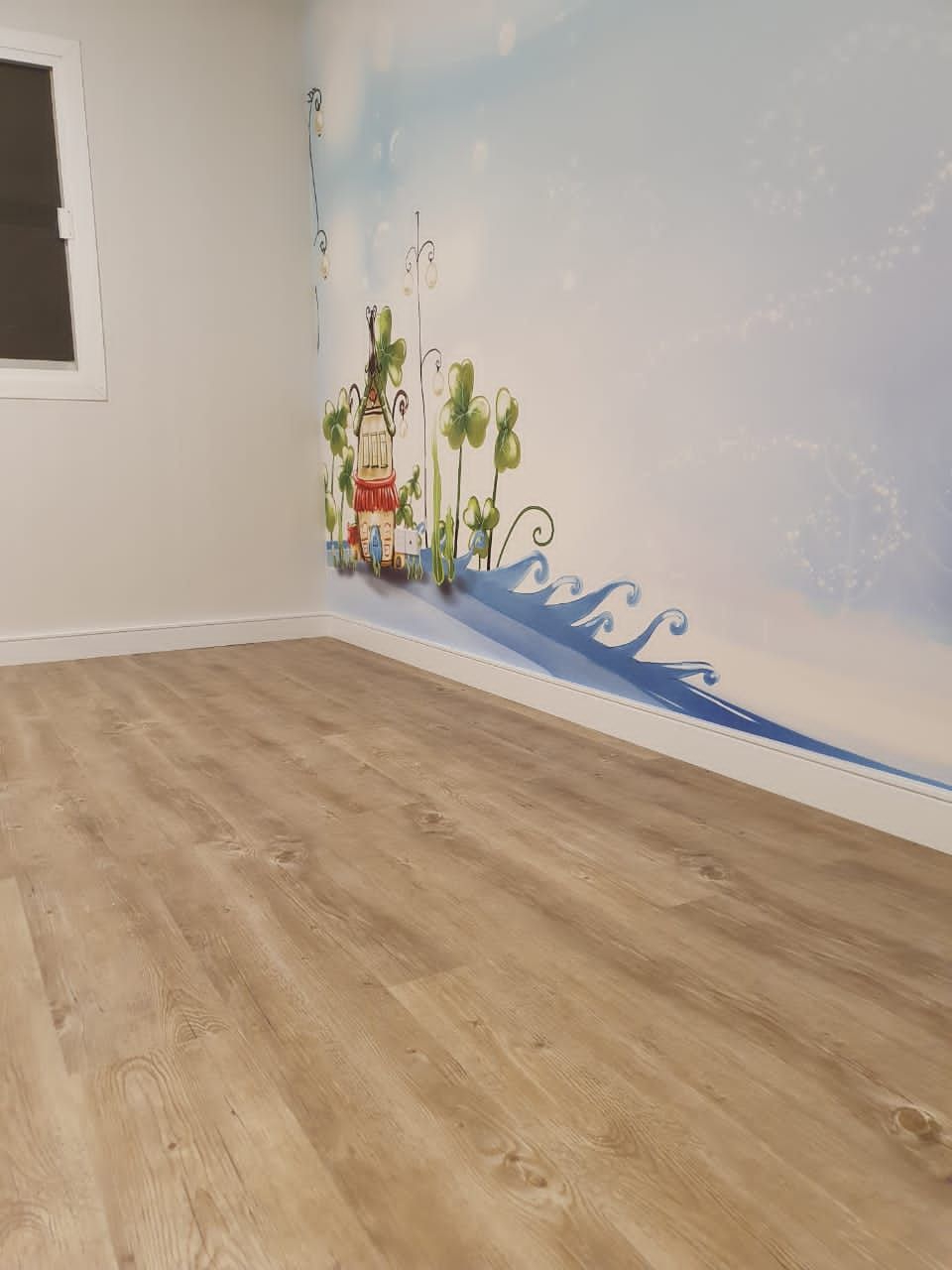 ---
Post time: Dec-04-2020