We have a very professional and experienced design team who can skillfully operate the Photoshop and AutoCAD.
---We can not only develop the delicate artwork based on the original design concept or carpet photos, but also propose the designs to fit your requirements.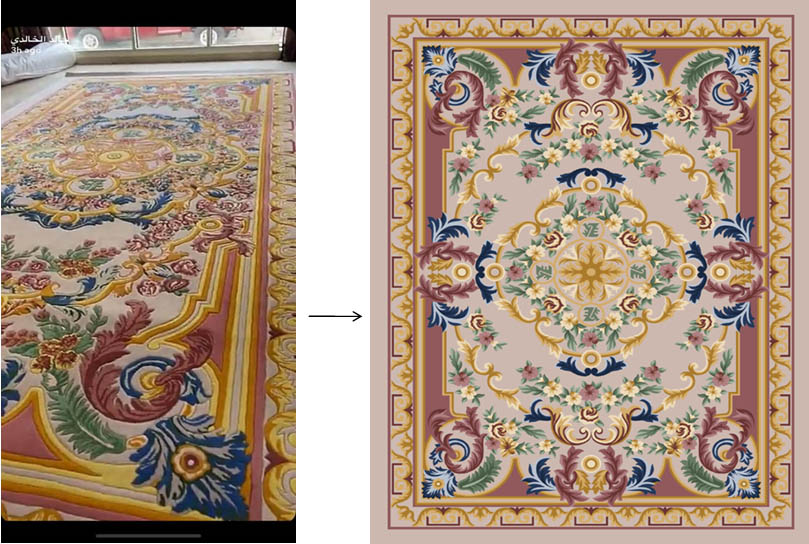 ---We can make 2D or 3D perspective to simulate the carpet effect in the actual scene.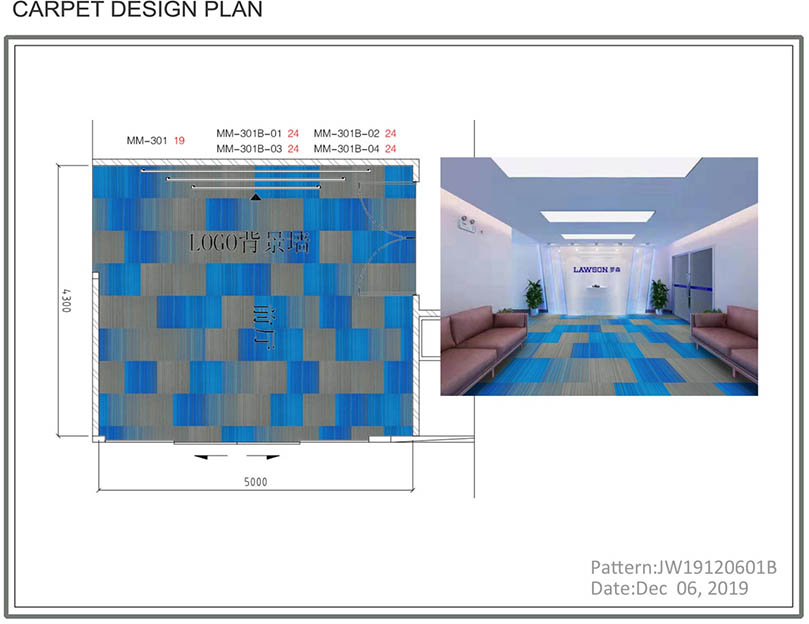 ---We can make very detailed seaming diagram to show the exact quantity, wastage and joining position, which will be helpful to control the budget and useful for final installation.