Artificial Grass Turf
Product Detail
Product Tags
Artificial grass turf is produced by the principle of bionics, the lawn of the omnidirectional, hardness, level off, without concave and convex, high safety coefficient, conducive to fair competition, let users there is no big difference of activity with natural grass, flexibility is good, the foot feels comfortable. 
Artificial grass have passed the UV resistance test repot in grass industry . Artificial grass can be used in all weather,evergreen advantage,environmental protection. Our regular usge time is 5 years,more strong durability . Rain is not afraid, water will slowly ooze out flow away,no residual water. Long service life and low maintenance cost.
Landscape synthetic grass is a artificial grass that looks like natural grass, being used in garden,office and schools for landscape that were carried out on pastures. The reason why landscape synthetic grass is widely used is due to its main advantage: can still keep green ,stand all the time and do not need to be trimmed or irrigated under high-intensity use,give you a feeling of spring. The synthetic grass mainly have two kinds, soft green grass series landscape green lawn, green dotted yellow autumn grass landscape green lawn. Landscape artificial grass density is higher, using bionics principles, high degree of simulation. The visual effect is the same with real grass,but feel more comfortable than real grass.
Environmental protection: all the materials are in accordance with environmental protection requirements, anti-corrosion, sun protection, environmental protection, pollution-free, the artificial lawn layer can be recycled and reused.
Advantages of Artificial Grass:
①No watering – ideal where water is scarce or in hosepipe/sprinkler ban areas.
②Better for the environment – no need for pesticides and mowing.
③Durability with visual appeal – ideal for effective, low maintenance landscaping and play areas.
④All year round green – aesthetically pleasing to the eye no matter what time of year.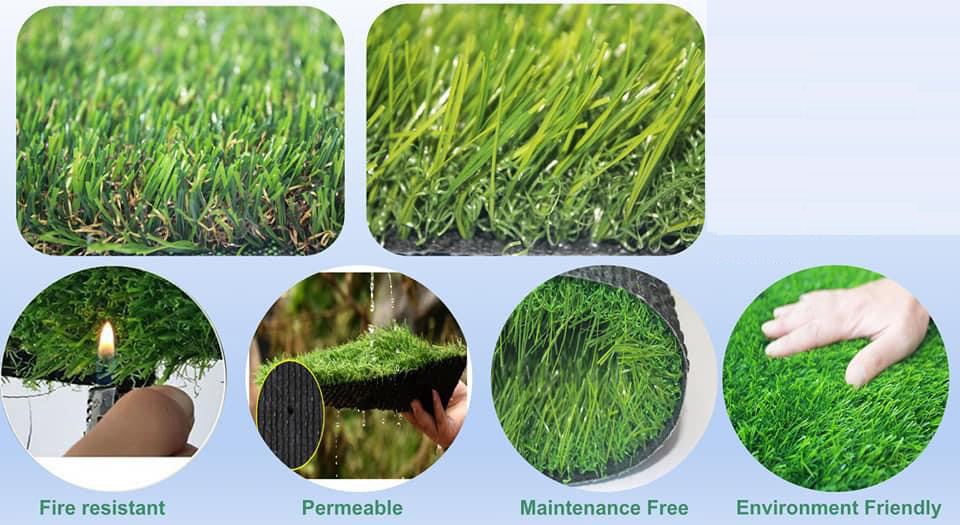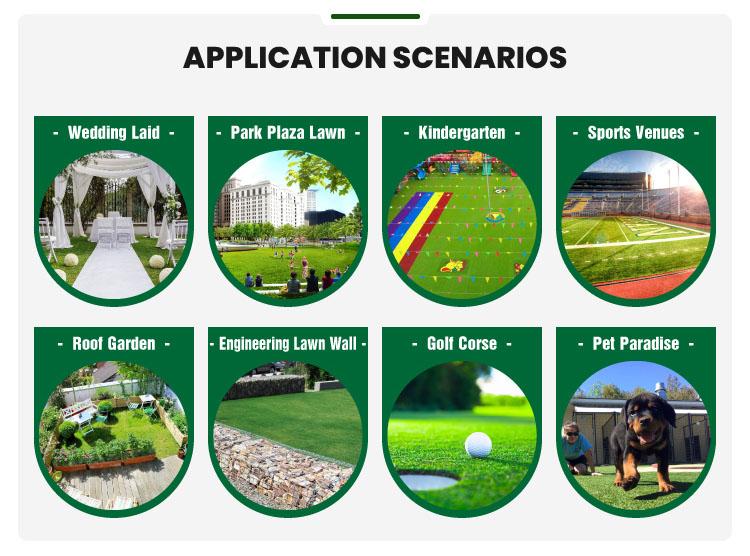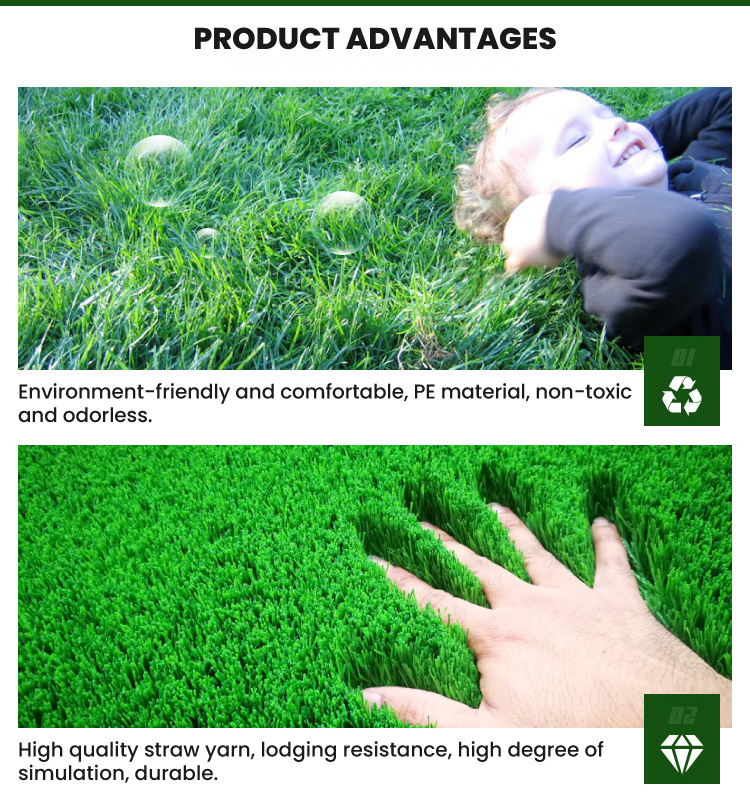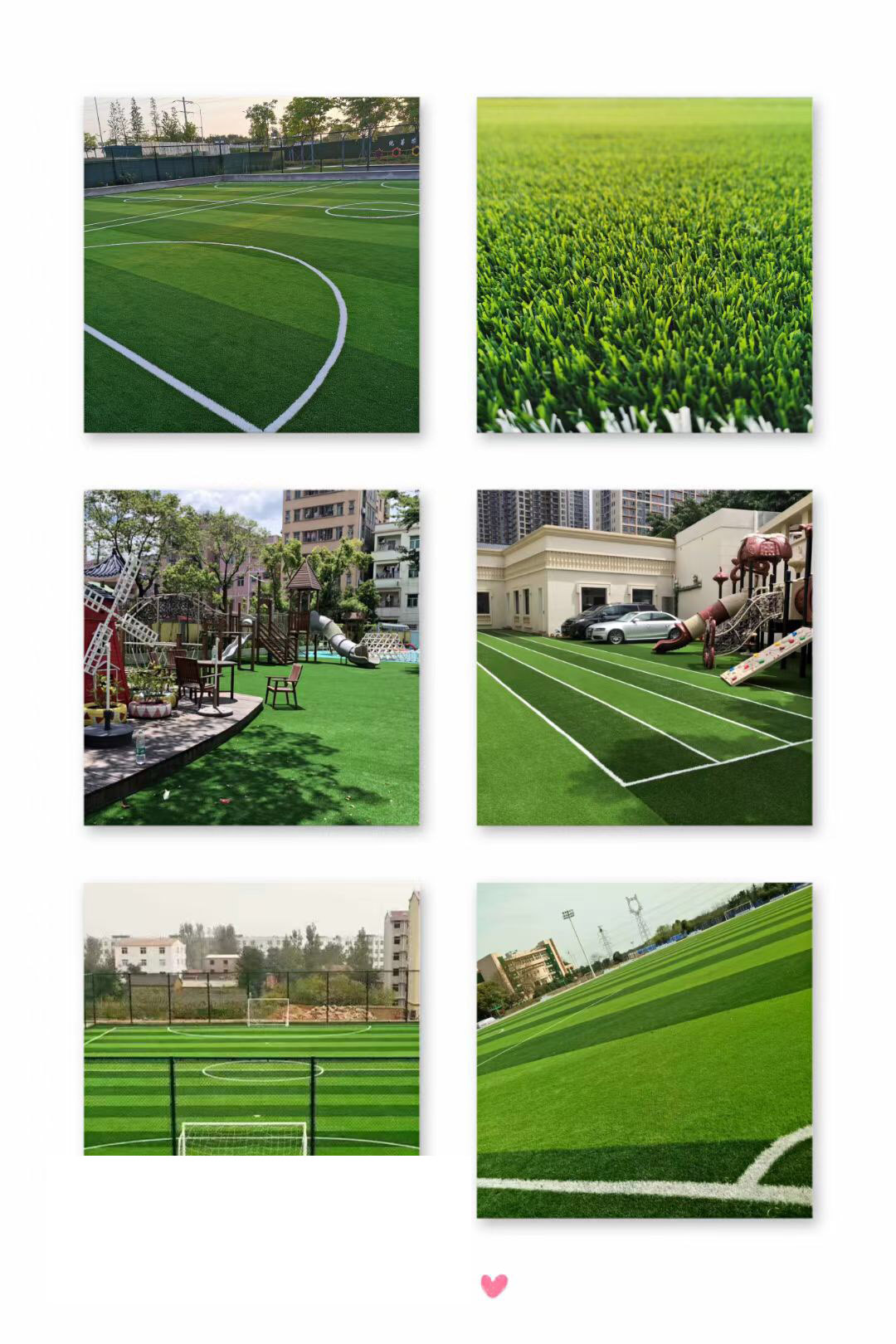 ---
Previous:
PP Graphic with PVC back-Sentry 1.0 SQ
Next:
---
Write your message here and send it to us